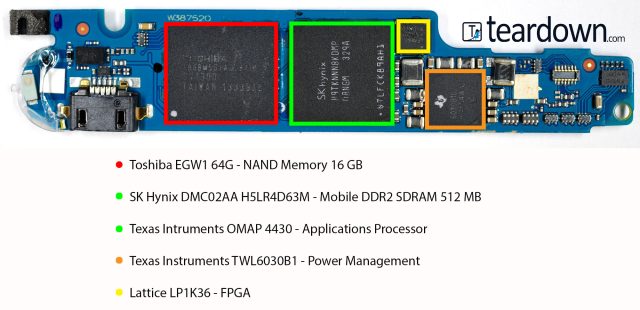 With the expansion of Google Glass' Explorer program earlier this month came more digital-eyewear shoppers—and, not long after, more scrutiny. Once Glass's second purchasing wave got its hands on Google's wearable tech, a few cost-curious shoppers didn't wait long to take their new, $1,500 devices apart.
Who can blame them? For over a year, Google has stuck to Glass's massive price tag, making it tempting to pick Glass apart and figure out how much its tiny, custom parts contribute to the sticker shock. Immaterial costs like research surely factored into the high price, but by what percent?
The latest estimate making the rounds came from Teardown.com, a subsidiary of IP consultant group TechInsights, who raised eyebrows last week with a guess for Google Glass's BOM: $79.78. That 94.7 percent shrinkage was low enough to elicit a Google spokesperson's response of "absolutely wrong" in a Wall Street Journal report.
Read 11 remaining paragraphs | Comments